<![if !vml]>

<![endif]>
On to: Turkeytrip Pics of the Kinsellas during their trip
TROY Turkey Turkey Scenes Pergamon Ephesus Ephesus Museum Mosques Patmose and Santorini Knossos Athens Cape Sounion Delphi DELPHI MUSEUM
(up-dated 24/Mar./2016)



The Sultan's Palace in Istanbul

House of the Virgin Mary, Ephesus.


Getting our feet wet in the Aegean Sea



On board the Aegean Pearl.

Marilyn is NOT a happy camper.


Knossos

Marilyn, hamming it up on the theater stage, in Knossos.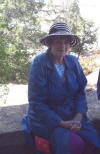 Marilyn, on the island of Potmose.

Cape Sounion


The sunset, at a restaurant on the Aegean, after visiting Cape Sounion.



The best Grecian restaurant on the trip!!

Heading toward Delphi.


Delphi.

Outside the Olympic Stadium, in Athens.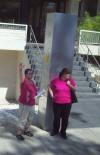 Saying good-bye to Val, in Athens.